Overview
Media
Fandom
Share
The race to be first in space.
Overview
At the height of the Cold War, newly formed NASA selects seven of the military's best test pilots to become astronauts. Competing to be the first in space, these men achieve the extraordinary, inspiring the world to turn towards a new horizon of ambition and hope.
Creator
Current Season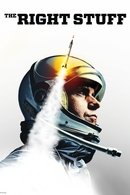 2020 | 8 Episodes
The first season starts at the height of the Cold War. To combat a national sentiment of fear and decline, the U.S. government conceives of NASA's Project Mercury, igniting a space race with the Soviets and making instant celebrities of a handful of the military's adrenaline-fueled test pilots.
Content Score
Yes! Looking good!