Overview
When an old enemy, the Cylons, resurface and obliterate the 12 colonies, the crew of the aged Galactica protect a small civilian fleet - the last of humanity - as they journey toward the fabled 13th colony, Earth.
Find out where to watch this on
Featured Crew
Creator

Creator
TV Show Data
Community Data
Content Score
Lookin' Good!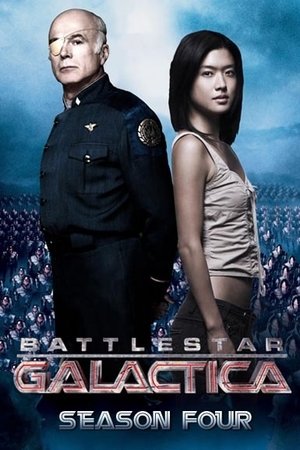 2008 | 21 Episodes
The fourth and final season of the reimagined science fiction television series Battlestar Galactica premiered on the Sci-Fi Channel in the United States on April 4, 2008, and concluded on March 20, 2009. Similar to the second season, it was split into two parts, each containing 10 episodes. "Season 4.0" aired from April to June 2008 and "Season 4.5" aired from January to March 2009. The fourth season contained 20 episodes, plus the television film Razor, which is considered the first two episodes of the season four.
Reviews
We don't have any reviews for Battlestar Galactica.