Overview
Media
Fandom
Share
Overview
A famed major league baseball announcer who suffers an embarrassing and very public meltdown live on the air after discovering his beloved wife's serial infidelity decides to reclaim his career and love life in a small town a decade later.
Current Season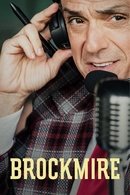 2020 | 7 Episodes
The fourth and final season jumps ahead to a dystopian, climate-changed 2030 when Jim Brockmire — clean-and-sober but still eloquently nasty — is named commissioner of baseball.
Content Score
We're so close, yet so far.