Overview
Rooster Teeth Productions' official weekly game show that pits two Rooster Teeth teams against each other and "on the spot" to earn points.
Featured Crew
Creator
Last Season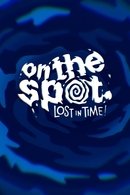 2018 | 12 Episodes
Season 13 of On the Spot premiered on September 27, 2018.
Recommendations
We don't have enough data to suggest any TV shows based on On the Spot. You can help by rating TV shows you've seen.
Content Score
We're so close, yet so far.