Overview
Bored and unhappy as the Lord of Hell, Lucifer Morningstar abandoned his throne and retired to Los Angeles, where he has teamed up with LAPD detective Chloe Decker to take down criminals. But the longer he's away from the underworld, the greater the threat that the worst of humanity could escape.
Find out where to watch this on
Featured Crew
Creator
TV Show Data
Community Data
Content Score
Lookin' Good!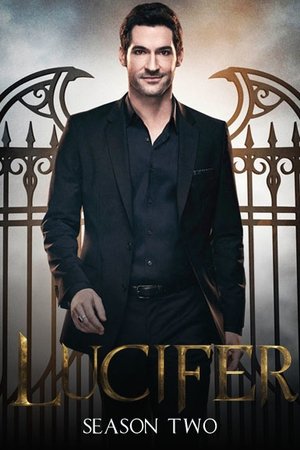 2016 | 12 Episodes
In Season 2, Lucifer and his brother, Amenadiel, who have been sparring over Lucifer's resistance to returning to the underworld, will now be brought back together for one common goal – to find their mother, Charlotte, who escaped Hell. Lucifer's work with the LAPD also is upended when the police force hires Ella Lopez, a smart, tough forensic scientist whose mutual belief in both faith and science proves a point of interest to Lucifer.
Reviews
We don't have any reviews for Lucifer.