Overview
The Fugitive is an American drama series created by Roy Huggins and produced by QM Productions and United Artists Television that aired on ABC from 1963 to 1967. David Janssen stars as Richard Kimble, a doctor who is falsely convicted of his wife's murder and given the death penalty. En route to death row, Kimble's train derails and crashes, allowing him to escape and begin a cross-country search for the real killer, a "one-armed man". At the same time, Dr. Kimble is hounded by the authorities, most notably dogged by Police Lieutenant Philip Gerard.
The Fugitive aired for four seasons, and a total of 120 51-minute episodes were produced. The first three seasons were filmed in black and white; the final season was in color. As of October 2012, The Fugitive is broadcast weekly on Me-TV.
In 2002, The Fugitive was ranked No. 36 on TV Guide's 50 Greatest TV Shows of All Time. TV Guide named the one-armed man #5 in their 2013 list of The 60 Nastiest Villains of All Time.
Featured Crew
Creator
Last Season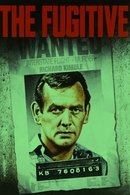 1966 | 30 Episodes
The fourth and final season of The Fugitive originally aired Tuesdays at 10:00-11:00 pm on ABC from September 13, 1966 to August 29, 1967. The first volume of the season was released on Region 1 DVD on November 2, 2010. Volume 2 was released on February 15, 2011. At the time of its initial airing, "The Judgment: Part 2" was the highest-rated episode of a TV series until the record was surpassed by the Dallas episode "Who Done It" thirteen years later.
Content Score
We're so close, yet so far.