Overview
Saeki Nozomi is a nurse that works at the hospital where her cousin stays due to an illness. She's married, but her husband is away on a business trip and thus can't take care of her horny attire. She really tries to be faithful to him, thus only flirting with her cousin whom she considers as her little brother...
The going-to-be nurse Ozaki Yumi also has her brother working at the hospital as a trainee. She has strong feelings for him and worries about him a lot but doesn't cross that line...
Series Cast
We don't have any cast added to this TV Show. You can help by adding some!
Last Season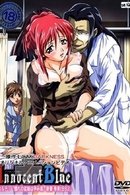 — | 2 Episodes
We don't have an overview translated in English. Help us expand our database by adding one.
Facts
Status Ended
Networks
Certification -
Type Scripted
Original Language Japanese
Runtime 30m
Genres
No genres have been added.
Keywords
No keywords have been added.
Content Score
There's no 'I' in team...