Overview
Media
Fandom
Share
A hero will rise.
Overview
In this reboot of the '80s series, a magic sword transforms an orphan girl into warrior She-Ra, who unites a rebellion to fight against evil.
Next Season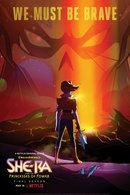 2020 | 1 Episode
Season 5 of She-Ra and the Princesses of Power is set to premiere on May 15, 2020.
Content Score
We're so close, yet so far.