Episodes
3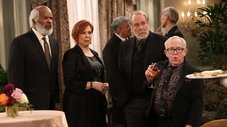 When Hank finds out his ex-wife will be at a mutual friend's funeral, Margaret volunteers to lie about his success to impress her; Charlie and Sid crash the funeral against Hank's orders.
Read More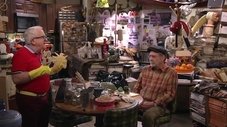 Margaret's daughter, MJ, turns up at Shady Meadows jobless, homeless and looking to be rescued. Meanwhile, Sid attempts to find his wok in Charlie's "hoarder paradise" of an apartment.
Read More
As Hank and Margaret mentor an awkward high school student and help him decide on whether or not to go to the prom, Hank is forced to face a traumatic event that happened to him in high school. Meanwhile, Sid's boyfriend invites him to tour the wine country on bicycles, but Sid is mortified because he doesn't know how to ride a bike.
Read More