Episodes
5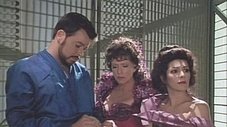 Riker and Deanna, both on shoreleave, are unexpectedly joined by Deanna's mother, Lwaxana, on Betazed. Shortly, all three are kidnapped by the Ferengi who want to study Lwaxana's telepathic abilities.
Read More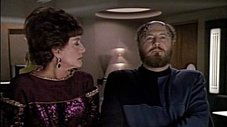 Lwaxana Troi falls in love with a man who must return home to commit suicide, as is customary for their race when they reach a certain age.
Read More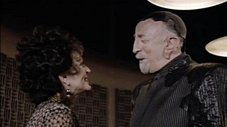 Stardate: 45733.63 - Deanna's mother pays a surprise visit to the Enterprise with even more surprising news: she plans to marry a man she has never met. After destroying an asteroid, the ship becomes infected with parasites that eat away at the ship's hull.
Read More