Find out where to watch on
Overview
The Doctor looks and seems human. He's handsome, witty, and could be mistaken for just another man in the street. But he is a Time Lord: a 900 year old alien with 2 hearts, part of a gifted civilization who mastered time travel. The Doctor saves planets for a living – more of a hobby actually, and he's very, very good at it. He's saved us from alien menaces and evil from before time began – but just who is he?
Featured Crew
Creator

Creator

Creator
Top Billed Cast
The Doctor

Bill
TV Show Data
Facts
Status Returning Series
Certification
TV-PG
Original Language English
Runtime 80m, 70m, 50m, 60m, 45m
Community Data
Content Score
Just a little bit more...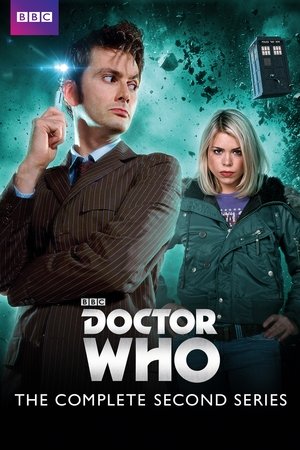 2006 | 14 Episodes
The second series of British science fiction series Doctor Who began on 25 December 2005 with the Christmas special "The Christmas Invasion". Following the special, a regular series of thirteen episodes was broadcast, starting with "New Earth" on 15 April 2006. In addition, two short special episodes were produced; a Children in Need special and an interactive episode, as well as 13 TARDISODEs.
This is the first series to feature David Tennant as the tenth incarnation of the Doctor, an alien Time Lord who travels through time and space in his TARDIS, which appears to be a British police box on the outside. He continues to travel with his companion Rose Tyler, with whom he has grown increasingly attached and is forever separated from him at the end of the series. They also briefly travel with Rose's boyfriend Mickey Smith, and Camille Coduri reprises her role as Rose's mother Jackie. The series is connected by a loose story arc consisting of the recurring word "Torchwood".
Reviews
We don't have any reviews for Doctor Who.