Episodes
7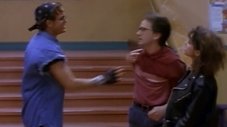 The gang is playing a game of volleyball when Baboo appears above the field. Without being noticed, he slips an odd red potion into their glasses of water. Kimberly and Billy drink the water, and suddenly start acting like real punks. Rita plots to use the divided Rangers to allow her latest monster, the Terror Toad, to destroy the town. Alpha must journey to another dimension to find a special singing squash, as only its juice can restore Billy and Kimberly to their right minds. Alpha must hurry though as the Terror Toad devours Trini and Zack leaving Jason to fight the monster alone.
Read More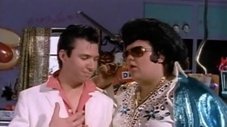 When the gang attends a costume party, Rita spoils their fun by sending down the Frankenstein monster to crash the party.
Read More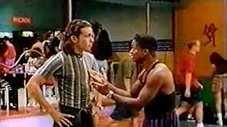 Rita uses a green candle to wipe out the Green Ranger once and for all.
Read More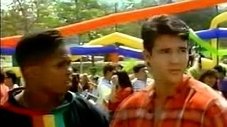 It's "Power Rangers Day" in Angel Grove- a day dedicated to honoring the Power Rangers. Rita spoils the town's celebration by trapping all the citizens of Angel Grove in her alternate dimension, leaving the Rangers to do battle with Goldar and his new Cyclopsis War Zord.
Read More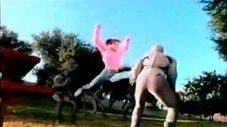 The Rangers win a trophy for their work in the annual Angel Grove Oddball Games, but Rita has it stolen and proceeds to turn it into Goatan, the Stormbringer. Her latest monster proves to be far more challenging than the Rangers had thought, and also happens to interupt a date between Zack and his long-time crush, Angela.
Read More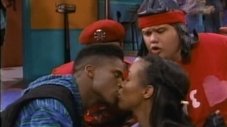 Zack wanting to impress Angela, buys her a pair of pearl earrings for her Birthday. The earrings, which have been cursed by Rita cause everyone in the room to freeze once Angela puts them on. This includes Kimberly, as well as Trini, Billy and Jason who were there to stop this very thing from happening. Now it's up to Zack and Tommy to stop the Oysterizer alone and undo the earring's effects.
Read More