Episodes
4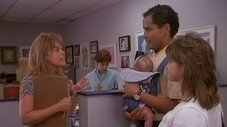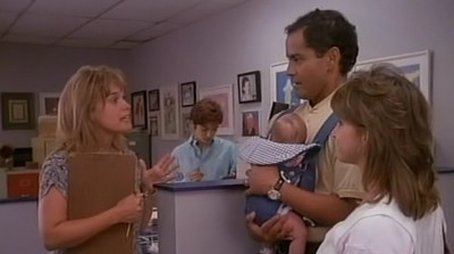 Donna plans to take a semester off to become a debutante in Houston. Kelly realizes that Donna is hiding behind her mother to shield herself from David. Brandon tries to tell the drunken Dylan about Kelly and him, but chickens out. Nat inadvertently reveals the truth to Dylan. He shows up at an affair organized by Felice and gets into a scuffle with Brandon. Kelly goes to Dylan's house to talk with him; she finds him with a bimbo. Donna reconsiders becoming a debutante after her mother makes a big deal about her dancing with D'Shawn. Dylan apologizes to her and agrees to join her at registration, but never shows up. Andrea balks at entrusting Hannah to the campus day care center. Clare enrolls at California University (as a sophomore because of AP credit). Josh talks Brandon into being his running mate in the student body elections.
Music: ""Faded Love,"" performed by band; ""Make It Right"" by Lisa Stansfield (from the 90210: The College Years soundtrack)
Read More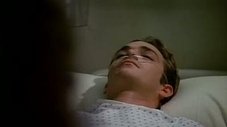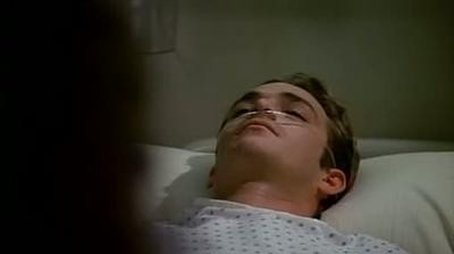 Dylan experiences a number of bizarre dreams as he fights for his life. He has recurring nightmares about trying to save Erica from a speeding train as Suzanne, Kevin and his dealer attempt to kill him. A medical student takes a special interest in Dylan's condition; she describes the nightmares as a battle for his soul. Dylan takes a turn for the worse, but recovers following an inspiring conversation with his father. He awakes with his mother at his bedside. Steve and Brandon lead the KEG house team in a flag football tournament. They are distracted by news of Dylan's accident, and Steve bristles when his father appoints himself the unofficial coach. Steve makes a bid to take over the Peach Pit After Dark.
Music: ""Doctor My Eyes"" by Jackson Browne (#8, 1972); ""Spirits in the Material World"" by The Police (#11, 1982)
Read More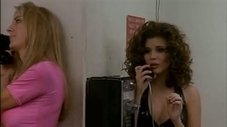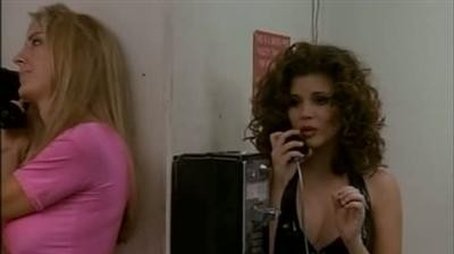 Ray files battery charges against Joe, who is suspended from the homecoming game when the coach discovers that he missed curfew on Halloween. The football team shuns Donna until she explains that Joe was protecting her. She agrees to testify on Joe's behalf, even though it will publicly expose her abusive relationship with Ray. Donna makes the Rose Court. Felice reveals that she tried out for the court, and had to drop out when she became pregnant. She got married, then suffered a miscarriage. Jonesy recruits Valerie to pose as a prostitute to trap a client's philandering husband. David disapproves of Val's secretive behavior, but bails her out when she is arrested. Val goes to bed with David. Brandon becomes depressed about Dylan's departure as he ties up his affairs. Kelly manages to cheer him up, sparking jealousy in Susan. Steve is assigned to protect the school mascot during homecoming week. Colin helps him pull a prank on rival S.C.U.
Read More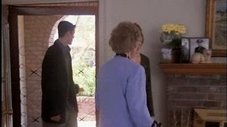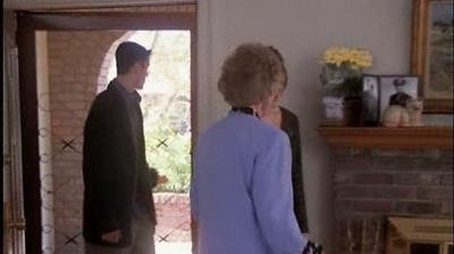 Donna and David visit her grandmother in San Luis Obispo. Noting a striking resemblance between David and her late husband, Mrs. Martin tells the couple about her romance with Donna's grandfather, whom she knew for just a few months before he was killed in World War II. Donna and David are touched as they look through Capt. and Mrs. Martin's old pictures and letters. They decide to have faith in their relationship in spite of obstacles such as Felice's opposition. Kelly finds a young boy sleeping on her porch. She reluctantly breaks a promise to the runaway by turning him in to social services, and is wracked with guilt when he vanishes from the shelter. Valerie begins a romance with a hot new movie star, who looks to her for support because he is uncomfortable with the industry. Steve enlists the help of Clare, Brandon and Tracy to film an infomercial for his marketing class.
Music: ""Sing, Sing, Sing"" by Benny Goodman
Read More