Season Regulars
7
Crew
1
Production

Episodes
6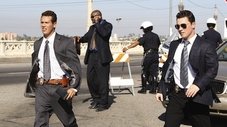 Lydia and her new partner, Detective Rene Cordero, investigate the disappearance of an elderly man. Meanwhile, Nate and Sammy investigate a freeway shooting and inadvertently threaten the integrity of a major undercover operation. Elsewhere, Chickie finds herself in the middle of a mini-riot after her new partner panics and takes a shot at a 13-year-old boy.
Read More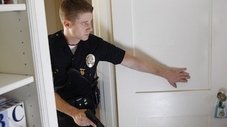 John and Ben are the first responders to a gruesome triple homicide in Hancock Park, where a mother is bludgeoned to death and her young daughters are found bound, gagged, raped and dead in their bedrooms. In investigating the case, Lydia and Rene realize they have two very different investigation styles. Meanwhile, Sammy continues to have problems with his wife and Ben confronts John about his increasing reliance on pain pills.
Read More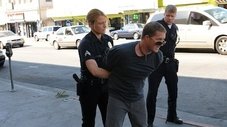 Ben, assigned to work on his own for the first time, responds to a call about a 9-year old girl who wandered off and finds himself emotionally distraught over a woman who is being harassed by an ex-lover with a tendency towards violence against women. Lydia and Rene spend the day checking assisting Brianna, the mother of the baby found crawling down the street. Over in Gangs, Detective Gil Puente leads the task force to take down ex-banger Trinny Day, but clashes with Sal and Sammy who find him loud and abrasive. When Chickie is assigned to ride with John for the day, he discovers she has no "command presence" and has lost her edge, suggesting it may be time for her to get out of police work.
Read More
No guest stars have been added.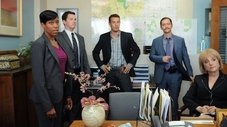 Lydia and Rene are called to Compton to investigate the murder of a young SULA student, only to discover that the girl was not exactly who her parents claimed she was. Meanwhile, John takes Ben with him to Indian Wells to attend the funeral of his friend, a cop who committed suicide. On the way back, they stop at the rehab center to check in on Dewey.
Read More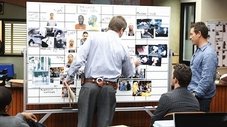 After two men murder a man in a crowded nightclub, Nate discovers his daughter was an eyewitness. Meanwhile, tensions rise between Sal and Gil on the gang task force, and Sammy confronts his wife, Tammi, after discovering she has been photographing gang members.
Read More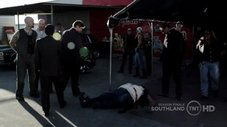 John, Ben, and Chickie are sent out as part of a maximum deployment to capture the "Canyon Rapist," a perp who's been impersonating a cop. Russell is back, but on light duty as he continues to struggle with his recovery after being shot. While working a double-homicide with his old partner, Lydia, he discovers he's no longer up for the job. Sal plans a special night out to commemorate his wife's promotion, but their evening is ruined when their daughter reveals Sal's affair with TV news reporter Mia Sanchez. Chickie gets a chance to prove to herself -- and others -- that she still has what it takes to be a good cop.
Read More
Crew
0
Directed by: No director has been added.
Written by: No writer has been added.