Episodes
1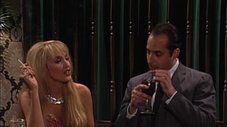 Live from New York, it's... Mick Jagger!
Sketches include "Tommy Flanagan," "The Limits Of The Imagination," and "Models Against The Wilderness," "Master Thespian," "The Line of Death," "Sam Kinison Stand-Up," "The Pat Stevens Show," and "Dad's Sore Big Toe."
Stevie Ray & Jimmie Vaughn perform "Say What" and "Change It."
Read More
Expand