Episodes
6
""A male figure skater's flawed perfomance in tight pants"", ""The Pat Stevens Show with Mrs. Bush and Mrs. Dole"", ""The Bean Cafe: We only serve beans"", ""On 49th and First: Two sad guys want to score with the ladies"", ""This is a stick up!, yelled the Psychotic Vietnam Vet with great acting skills"", ""Can't come up with an ending for a bad sketch"", ""Casey Kasem sings The Beatles"", ""Compulsion by Calveen Kleen: The World's Most Indulgent Disinfectant"", ""A Pawnshop That Pays Full Sentimental Value"".
Read More
Sketches include ""Pumping Up With Hans and Franz,"" ""ABC Presents Debate '88,"" ""Mr. Short Term Memory,"" ""Jew, Not a Jew,"" and ""The Pat Stevens Show."" ""First Citiwide Change Bank: Our business is making change"", ""Tom Hanks Bullying Kids: Never-Before-Seen Outtakes from the movie BIG"", ""Class of 1978 Ten Year Reunion: Two Sad Losers Want To Score With The Ladies"".
Read More
Sketches include ""Ivana Trump Pre-Nup"", ""Wayne's World,"" ""Tales of Ribaldry,"" ""Tradtional Irish Drinking Songs for St. Patrick's Day,"" ""The Mob,"" ""Singles Cruise,"" and ""Black History Minute.""
Aerosmith performed ""Jamie's Got a Gun"" and ""Monkey On My Back.""
Read More
Live From New York, it's...Kevin Nealon (and hosting for the fifth time, it's Tom Hanks!)
Sketches include: Mr. Subliminal's Editorial Reply, Tom Hanks Joins The Five-Timers Club, The Gross-Out Family, Game Beaters, The Global Warming Christmas Special, P. Whipped, Sabra Shopping Network, Double-Takes, and The Christmas Tree Story
Edie Brickell and New Bohemians perform: ""Woyaho"" and ""He Said""
Read More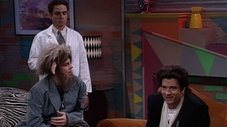 Sketches include ""Roxbury Guys,"" ""Spartan Cheerleaders,"" ""Goat Boy,"" ""Mr. Peepers,"" and ""Classic Sing-along with the Drunken Asses.""
Read More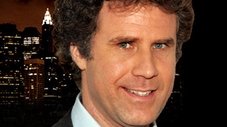 Host Will Ferrell; Green Day performs; Norm Macdonald, Maya Rudolph, Amy Poehler, Tom Hanks, Anne Hathaway and Paul Rudd also appear.
Read More