Overview
Media
Fandom
Share
Paul Simon
as Self - Musical Guest
Episodes
6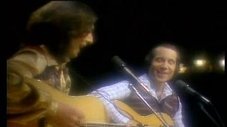 Live from New York, It's...George Harrison
Sketches include-- Paul Simon meets pauper Chevy Chase on sidewalk while Lorne talks with George Harrison, Quarry, "Baba Wawa at Large", The Twilight Zone, Billy Paul, "Tomorrow with Tom Synder".
Read More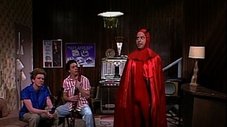 Live from New York, it's... Paul Simon! Sketches include "Geraldo Rivera Opens The Tomb Of The Unknown Soldier," "Wall Shackles Prison," "The Late Show with Joan Rivers," "The Limits Of The Imagination," "Dirk Landers, CIA Operative," a guest performance by Penn & Teller, "Producer Tommy Flanagan," "Brim Decaffeinated," "A Mother's Day Message," and "Trojans." Paul Simon performed "You Can Call Me Al," "Homeless" with Ladysmith Black Mambazo, and "Graceland."
Read More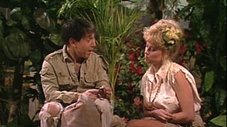 Live From New York, it's...Jan Hooks
Sketches include: Jesus's Surprise Party, Gary Hart Ad, Pumping Up With Hans and Franz, Christmas on a Desert Island, Master Thespian, The Sweeney Sisters, Subway Beggar, Succinctly Speaking, Seasons Greetings From Tonto, Frankenstein, and Tarzan, Educated Anita, and A Message To Future Viewers
Linda Ronstadt and the Mariachi Vargas perform: ""Los Laureles, La Cigarra"" and ""Under African Skies""
Read More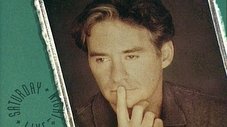 Sketches include: ""Mmmph?"", ""Italian Flatulence"", ""Don Lapre: Financial Freedom with a 900 Number"", ""Hub's Gyros"", and ""Criminal Encounter"".
Read More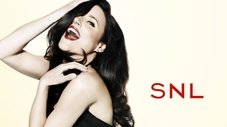 Live from New York, its... Al Gore! Sketches include "Parallel Universe Address from President Gore", "Techpack", "Horny Homeless Guy", "The Morning Show", "MySpace", "Charades", "Unsolved Mysteries: The Sandy Patterson Story", and "Peyote" (film). Paul Simon performed "How Can You Live In the Northeast?" and "Outrageous".
Read More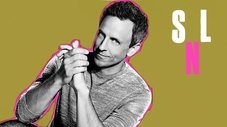 Television host and "Saturday Night Live" alum Seth Meyers hosts with musical guest Paul Simon.
Read More