Episodes
4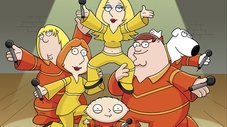 When Meg gets turned down for a date, she asks her family for support. Lois ends up taking her to the mall, where she gets the ultimate makeover. Meanwhile, Peter tries to start a band with the guys, but when their first gig fails, the family ends up performing. Impressed by Meg's singing, a record producer signs the family, and their travels eventually land them on "Saturday Night Live."
Read More
Lois fulfills a lifelong dream of being a model. Stewie starts on a multi-level marketing company. Brian in need of cash to buy his de-worming medication agrees to become his salesman.
Read More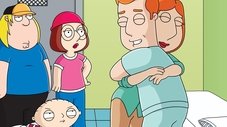 Lois discovers she has a brother named Patrick and takes the family cross-country to meet him. It turns out; he's locked up in a mental institution. Lois thinks he's sane, so she checks him out to live with the Griffins. Meanwhile, Peter starts the Society for the Acceptance of Fat Men. But when all the fat men of Quahog are strangled one-by-one the group lives in fear. Who could the "Fat Man Strangler" be?
Read More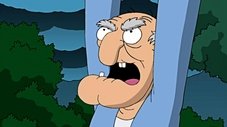 Peter wants to top Joe, who just built a new home theater system, so he starts to build a multiplex in his backyard. In doing so, he discovers an Indian burial ground. He finds an Indian chief's skull and the Griffin house becomes haunted. Stewie gets sucked into the television and strange events follow as they try to get Stewie back from the poltergeist.
Read More