Episodes
5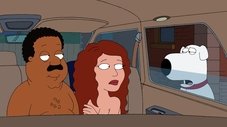 Dissatisfied with his current love life, Brian decides to slow things down when he meets the girl of his dreams, Carolyn. However, Cleveland soon sweeps Carolyn off her feet, and Brian must do anything he can do, to win her back, even if it means involving Cleveland's ex-wife, Loretta.
Read More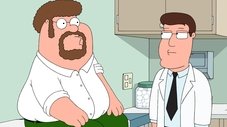 To help pay off his incredible debt, Peter participates in medical experiments to make some extra cash. First, he is injected with the "Seth Rogen" gene that "gives you the appearance of being funny even though you haven't actually done anything funny." Then he is injected with a gene that leads him to a new mate, leaving a broken-hearted Lois behind. Although the family is crushed, they quickly realize the most important thing is that Peter is happy.
Read More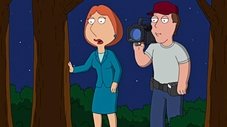 Lois gets a job working for FOX News and has to do a report on a liberal filmmaker. However, she loses the job when her story implicates a conservative radio host.
Read More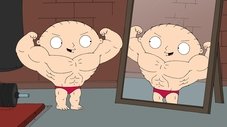 Stewie starts going to the gym with Peter after he gets beaten up by Joe's baby daughter Susie, but just when it seems that his hard work is paying off, Peter reveals that he's been giving him anabolic steroid. Meanwhile, Chris begins dating a popular girl at school, only to see her popularity subside.
Read More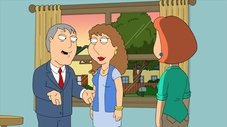 When Mayor West marries Lois' sister, Carol, they move into the Griffin's house to be one big "happy" family. To make room for everyone, Stewie is bumped out of his room and takes over Chris' room, but not everyone is annoyed by the change. Peter and Mayor West bond and become best friends.
Read More