Overview
Media
Fandom
Share
Episodes
4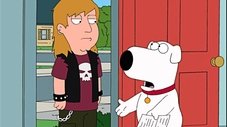 Brian, afraid that he may have lost his last chance at love, searches for a former flame, Tracy. To his surprise, he discovers that he is the father to her son, Dylan. Tracy decides that Brian should raise the boy, and she drops him off at the Griffin's house. When Dylan runs rough-shot in the house, Brian's attitude towards parenting doesn't settle too well with Lois and Peter.
Read More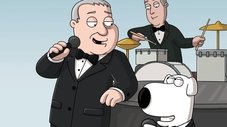 Peter's boss Angela sends him back to the third grade so that he can qualify for a work promotion. Meanwhile, Brian, Frank Sinatra Jr. and Stewie open the coolest club in Quahog.
Read More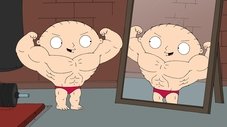 Stewie starts going to the gym with Peter after he gets beaten up by Joe's baby daughter Susie, but just when it seems that his hard work is paying off, Peter reveals that he's been giving him anabolic steroid. Meanwhile, Chris begins dating a popular girl at school, only to see her popularity subside.
Read More
Brian gets a gig writing for a teen magazine about the average American girl, but when he starts trailing Meg for research he discovers that her desperate attempts at dating have led her to a guy in the slammer. When Brian tries to expose Meg's secret to the family, he finds out that her boyfriend, Luke, has broken out of jail and has been hiding in the Griffin's house.
Read More