Episodes
9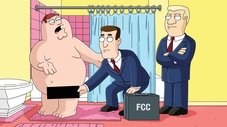 After a "wardrobe malfunction" occurs during a live broadcast, the FCC begins to censor all of Peter's favorite shows. As a result, Peter creates his own station, PTV, which broadcasts from the Griffin home. Peter and Brian create their own edgy programming until the FCC shows up to shut down PTV and censor all controversial material in Quahog.
Read More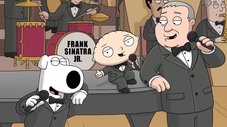 After Brian has a near-death experience in the hospital, he decides to lead a new life. He ends up getting a nightly singing gig with Frank Sinatra Jr., but his new lifestyle doesn't last very long. Meanwhile, Meg, after joining a new after-school group, pretends to be a lesbian.
Read More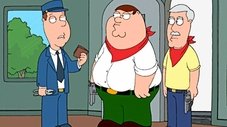 After reading an erotic novel, Peter gets the idea to write one himself. Carter gets sued for publishing Peter's book on tape and loses all his money, where he is forced to become a middle-class citizen. Meanwhile, Stewie tries to train for the Olympics.
Read More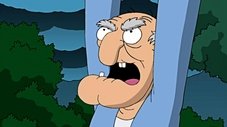 Peter wants to top Joe, who just built a new home theater system, so he starts to build a multiplex in his backyard. In doing so, he discovers an Indian burial ground. He finds an Indian chief's skull and the Griffin house becomes haunted. Stewie gets sucked into the television and strange events follow as they try to get Stewie back from the poltergeist.
Read More
Chris is approached to join the military. Brian goes to the recruiting headquarters to voice his opinion, when Stewie signs himself and Brian up for the military. They pass Boot Camp and are shipped to Iraq, where they try to get honorably discharged by doing anything they can. Meanwhile, Chris decides to join a goth band.
Read More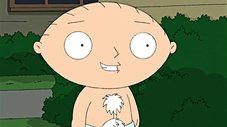 Stewie ties the knot with his old flame Olivia, but their relationship quickly turns, and becomes normal dull marriage. It all escalates when they go on a double date with Brian and Jillian. Meanwhile, Lois introduces Peter to chick flicks, so he decides to make his own movie with a plot based on every chick movie ever.
Read More
When Brian begins dating an older woman, the family begins to make fun of him. After Brian's new fling breaks her hip, he gets the pleasure of becoming her errand boy.
Read More