Episodes
6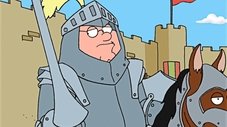 Peter's boss comes to dinner at the Griffin house but soon dies. The Happy-Go-Lucky Toy Factory is turned into the Happy-Go-Lucky Terminal Disease Institute. Unemployed, Peter begins his search for a job and ends up going after his lifelong dream of becoming a knight at a traveling Renaissance Fair. Caught in a compromising position with the infamous Black Knight's wench, he must defend his family's honor in an duel with the Black Knight.
Read More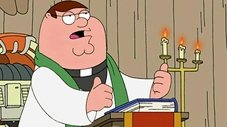 When Peter's dad comes to visit, he tries to impose his religious beliefs on the family. But after a mix-up with the holy-water leaves Stewie in a bubble, Peter decides to form a church worshiping his hero, the Fonz.
Read More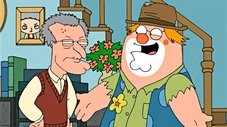 After Peters dad, Francis, dies, Thelma tells him that his real father actually lives in Ireland. So Peter and Brian decide to head there in search of his father, who ends up being the town drunk. They decide to play a drinking game to prove his paternity. Meanwhile, Stewie acts out and Lois spanks him. Realizing that he likes being spanked, Stewie does whatever he can to get into trouble.
Read More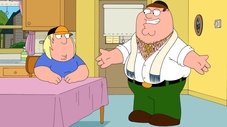 When Lois finds a lump on her breast, she goes to the doctor to test for cancer. The tests come back benign, but the doctor looks at her family medical history and reveals some news about Lois' heritage.
Read More