Episodes
5
When Brian offers to pick up Stewie from his Grandma and Grandpa's house, they miss their plane back and go on a cross-country journey back home. Meanwhile, Peter and Lois attempt to rekindle their relationship with some marriage videos.
Read More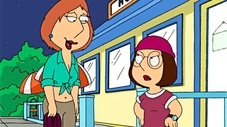 Peter, Still out of a job, and now severely obese, decides to take on a new profession: Fishing. After buying a boat at a police auction, he soon finds himself in debt to a loan shark. When Peter hears of a legendary fish that, when caught, could win him the money he needs, he and the guys go searching for the mystical creature called 'Daggermouth'. Meanwhile, Lois tries to cheer up Meg with a spring break trip, where Lois is the one getting all the attention.
Read More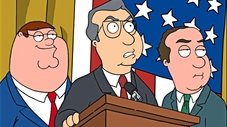 Peter's toy company gets bought out by the El Dorado Cigarettes company, and the toys are then used to market cigarettes to children. When Peter, on Lois's advice, confronts his new bosses about their evil use of toys, they promote Peter to president to shut him up. Lois, pleased with all the perks that come with Peter's new position, keeps her mouth shut too, while Brian quits smoking in protest. Peter's bosses send him to Washington to lobby against a bill that would put them out of business, because they figure politicians will be able to relate to a big dumb fat guy. When Lois finds Stewie smoking a cigarette, she goes down to Washington to stop what Peter's doing, and Peter ends up getting the El Dorado Cigarettes company fined $100,000,000. Brian helps himself to a cigarette as the family drives away.
Read More