Episodes
5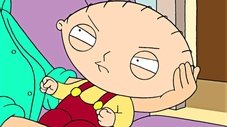 At Chris' soccer game, Peter gets into a fight with a woman, that he thought was a man, and punches her in the face. After being placed under house arrest, Peter becomes restless and ends up turning the basement into a full bar. Lois begins singing each night and becomes the main attraction. Meanwhile, Stewie creates a time machine in order to avoid teething pain, but ends up taking back much more than that.
Read More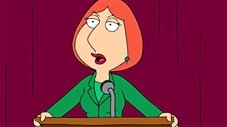 When Lois decides to run for the local school board, Peter runs against her in effort to get his favorite teacher reinstated. Peter and his supporters start a negative campaign against Lois, including a bunch of lies and even sexy pictures of her. Peter's mudslinging works and he is elected. Peter starts some strange policies, including armed robots taking over for hall monitors. The new policies backfire after Chris is caught bringing inappropriate magazines to school. Peter must then think of a way to get Lois back and regain his reputation with the town of Quahog.
Read More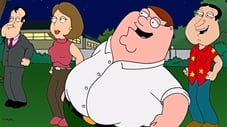 The town zoning laws won't allow Peter to build a pool in his yard. When he tries to get a permit, he discovers that his property is actually not part of Quahog, and therefore not part of the United States. Armed with this new information, Peter makes his land his own country, calling it Petoria. When Peter gets no respect in the United Nation, he decides to invade Joe's pool, which brings the U.S. Army to his border. The Griffins can only survive so long without water, electricity, heat, or access to the United States, and finally, Lois and the kids leave President Peter, along with Brian, to his third-world country. Peter finally repatriates only a week after seceding.
Read More