Episodes
4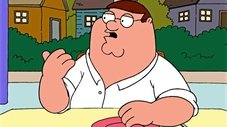 After Peter heavily drinks at a bachelor party, even though he told Lois he would not, he gets fired from his job at the Happy-go-Lucky toy factory for being hung over. Peter soon applies for welfare, but after a mix-up, gets sent a check for $150,000. Eventually, Lois finds out, and Peter decides to return the money by dumping it from a blimp at the Super Bowl. He is arrested as a result, and his family ends up coming to his rescue.
Read More
While teaching Meg to drive, Peter crashes into the town satellite dish, which knocks out the city's cable. He promises Meg that if she takes the blame, he'll get her a car. Without TV, peter goes crazy, which drives the family insane. Meanwhile, after refusing to eat the broccoli that Lois gives him, Stewie attempts to build a weather control device that would destroy all vegetables.
Read More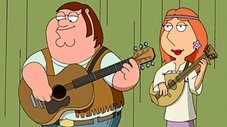 Meg becomes an intern for Mayor West. Brian, who is sure that the mayor is corrupt, tries to out him. Brian and Stewie, while undercover, discover that Meg is more than just an intern. Meanwhile, Peter and Lois go back to their folk singing days at a local talent show. When they begin using drugs, Chris stages an intervention.
Read More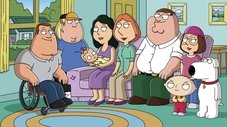 After being pregnant for seven years, Bonnie finally gives birth to a beautiful baby girl named Susie! Stewie quickly falls for the little tyke and vows to do anything to win her heart and get in her diaper. Meanwhile, Joe borrows $20,000 from a bookie to pay for Bonnie's medical bills, but then plans to steal the money from Mr. Pewterschmidt to pay his debt.
Read More