Overview
Revolutionary Girl Utena is a manga by Chiho Saito and anime directed by Kunihiko Ikuhara. The manga serial began in the June 1996 issue of Ciao and the anime was first broadcast in 1997. The anime and manga were created simultaneously, but, despite some similarities, they progressed in different directions. A movie, "Adolescence of Utena" was released in theatres in 1999. A number of stage productions based on the franchise were also produced in the mid-1990s, including the "Comedie Musicale Utena la fillette révolutionnaire", staged by an all-female Takarazuka-style cast.
The main character is Utena Tenjou, a tomboyish teenage girl who was so impressed by a kind prince in her childhood that she decided to become a prince herself. She attends Ohtori Academy, where she meets a student named Anthy Himemiya, a girl who is in an abusive relationship with another student. Utena fights to protect Anthy and is pulled into a series of sword duels with the members of the Student Council. Anthy is referred to as the "Rose Bride" and is given to the winner of each duel. It is said that the winner of the of tournament will receive a mysterious "power to revolutionize the world", and the current champion is constantly challenged for the right to possess the Rose Bride.
Featured Crew
Creator

Creator
Last Season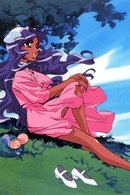 1997 | 6 Episodes
As the final duel rapidly approaches, the Student Council's will to continue is beginning to waver. After all, End of the World's identity and motives remain a mystery. And Utena, fueled by her desire to protect Anthy, continues to prevail over the feeble ambitions that drive the Student Council to fight. But the Council's ambitions are reignited when they hear a sound. At first, it's faint, but soon it becomes clear: The promised revolution is within reach -- and the duels must go on. And what of Utena's own ambition? To become a prince, the duels may be only one of the trials she has yet to face.
Facts
Original Name 少女革命ウテナ
Status Ended
Network
Certification -
Type Scripted
Original Language Japanese
Runtime 25m
Content Score
Yes! Looking good!