Overview
It was the sister ship of the infamous Titanic... and its final destiny was the same. Experience the true untold story of Britannic, a tumultuous, epic voyage of human passion, courage and betrayal aboard an ill-fated ocean liner bound for a shattering demise. With the world at war, an undercover British agent (Amanda Ryan), embarks the Britannic in search of a German spy believed to be on board to sabotage the ship. Posing as a governess, the undercover agent finds herself falling in love with the ship's chaplain (Edward Atterton). In a stunning discovery, the lovers suddenly find themselves enemies of war. And when a massive explosion deals a deathblow to the ship, their battle becomes one for their own survival. With a dynamic, international cast and a story line that hosts a chilling tale of espionage, politics and romance, Britannic brings one of history's most devastating events to riveting, new life.
Tagline
They Never Thought It Would Happen Again
Crew
Show All
Cast
Show All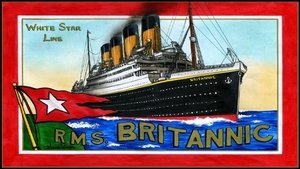 Genres
Production Companies
There are no production companies added to this movie.
There are no English reviews for this movie. Would you like to write one?
Similar Movies
Similar items on TMDb are built by looking for other objects that have the same plot keywords and genres. If there aren't any listed, try adding some. As a general guideline when adding these keywords, think of things that help describe the movie. Key plot points (no spoilers though!), general themes and moods are especially useful.