Overview
Because he's the oldest, Jake has been the man of the house, since his parents divorce. When Mom starts seeing Sam, who always seems to be trying some new way to get rich quick, and declares he's the man of the house now, Jake puts up with it. Until he discovers Sam's illegal activities.
Tagline
Jake Livingston had to grow up fast...Because his mother didn't.
Crew
Show All
Cast
Show All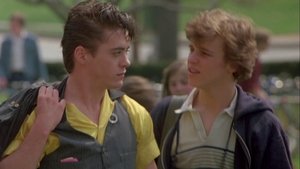 Genres
Production Companies
There are no English reviews for this movie. Would you like to write one?
Similar Movies
Similar items on TMDb are built by looking for other objects that have the same plot keywords and genres. If there aren't any listed, try adding some. As a general guideline when adding these keywords, think of things that help describe the movie. Key plot points (no spoilers though!), general themes and moods are especially useful.