Overview
After bandits steal his poker winnings this American legend makes his way to the next town in search of them. Seeking out his revenge during a poker game gone bad Doc West finds himself in the local town jail. When his past is exposed and a battle amongst the town breaks out in gunfire he will have to choose sides, between the outlaws or the law-abiding citizens.
Tagline
No tagline has been added.
Crew
Show All
Cast
Show All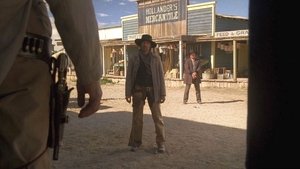 Genres
Production Companies
DAP Italy, Fremantle Media North America, HDNM Entertainment, RTI
There are no English reviews for this movie. Would you like to write one?
Similar Movies
Similar items on TMDb are built by looking for other objects that have the same plot keywords and genres. If there aren't any listed, try adding some. As a general guideline when adding these keywords, think of things that help describe the movie. Key plot points (no spoilers though!), general themes and moods are especially useful.