Overview
For the past 60 years, a space-traveling smart-ass named Paul has been locked up in a top-secret military base, advising world leaders about his kind. But when he worries he's outlived his usefulness and the dissection table is drawing uncomfortably close, Paul escapes on the first RV that passes by his compound in Area 51. Fortunately, it contains the two earthlings who are most likely to rescue and harbor an alien on the run.
Tagline
Who's up for a close encounter?
Crew
Show All
Cast
Show All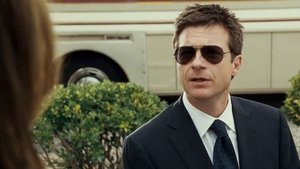 Genres
Production Companies
Universal Pictures, Big Talk Productions, Relativity Media, Working Title Films
There are no English reviews for this movie. Would you like to write one?
Similar Movies
Similar items on TMDb are built by looking for other objects that have the same plot keywords and genres. If there aren't any listed, try adding some. As a general guideline when adding these keywords, think of things that help describe the movie. Key plot points (no spoilers though!), general themes and moods are especially useful.