Overview
Wisecracking reporter Carl Kolchak investigates a string of gruesome murders in Las Vegas. It seems that each victim has been bitten in the neck and drained of all their blood. Kolchak is sure that it is a vampire. He's hot on the trail, but nobody believes him. His editor thinks he's nuts and the police think he's a hindrance in the investigation, so Kolchak takes matters into his own hand.
Tagline
No tagline has been added.
Crew
Show All
Cast
Show All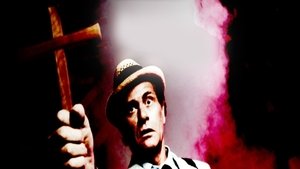 Genres
Production Companies
American Broadcasting Company (ABC)
There are no English reviews for this movie. Would you like to write one?
Similar Movies
Similar items on TMDb are built by looking for other objects that have the same plot keywords and genres. If there aren't any listed, try adding some. As a general guideline when adding these keywords, think of things that help describe the movie. Key plot points (no spoilers though!), general themes and moods are especially useful.