Overview
Kuzco is a self-centered emperor who summons Pacha from a village and to tell him that his home will be destroyed to make room for Kuzco's new summer home. Kuzco's advisor, Yzma, tries to poison Kuzco and accidentally turns him into a llama, who accidentally ends up in Pacha's village. Pacha offers to help Kuzco if he doesn't destroy his house, and so they form an unlikely partnership.
Tagline
It's All About.....ME!
Crew
Show All
Cast
Show All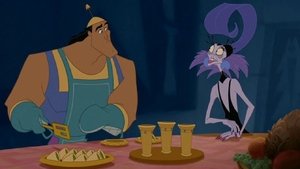 Genres
Production Companies
Walt Disney Pictures, Walt Disney Feature Animation
There are no English reviews for this movie. Would you like to write one?
Similar Movies
Similar items on TMDb are built by looking for other objects that have the same plot keywords and genres. If there aren't any listed, try adding some. As a general guideline when adding these keywords, think of things that help describe the movie. Key plot points (no spoilers though!), general themes and moods are especially useful.