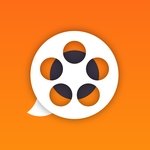 MyFilmClub® is the ultimate app for film buffs. It brings together finding films and booking tickets, ordering VOD and Blu-ray/DVDs, with the freedom to chat with friends, create film clubs, and arrange meet-ups. You can even organise your own screenings, find local cinema events or event cinema, enter competitions, catch up on the latest film news and receive notifications about when your favourite film has tickets on sale. It also includes the best bits of WhatsApp and Citymapper and smashes them into one app. Making the big screen properly accessible from your small screen for the first time.
Stats
Total Edits
3,361
Total Ratings
0
Rating Overview
Most Watched Genres
MyFilmClub® hasn't logged any movies or TV shows.
If you'd like to have a copy of this list exported to a CSV, click the "Export" button below. We will create the export and send it to you via email. Depending on the size of your list, this can take a few minutes to complete.