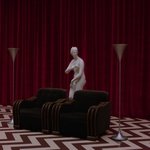 Member since February 2017
"Is there ANY movie you don't find a flaw in it? You are so damn harsh on movies! You're a goddamn movie nazi!"
Hey, you know what? I like that! And thus was born the handle that morons think it has something to do with some sort of racist organization. It doesn't and you are if you think it does.
Stats
Total Edits
131
Total Ratings
1,349
Rating Overview
Most Watched Genres