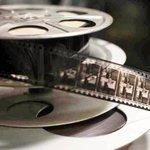 Member since February 2017
I love old movies, especially (by far) Silent through mid 1940s ones. My year span of particular choice is roughly 1923-1934.
Member here since 2/16/2017
Stats
Total Edits
33,877
Total Ratings
554
Rating Overview
Most Watched Genres
If you'd like to have a copy of this list exported to a CSV, click the "Export" button below. We will create the export and send it to you via email. Depending on the size of your list, this can take a few minutes to complete.