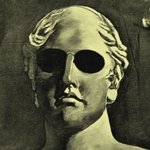 Member since October 2014
Στους αγγλικούς τίτλους οι λέξεις a, an, and, as, at, by, for, from, in, of, on, or, the, to και with γράφονται με πεζά. Αν λοιπόν χρησιμοποιείτε κεφαλαία σε ελληνικούς τίτλους, θα πρέπει να εφαρμόζετε και τις ανάλογες εξαιρέσεις. π.χ.:«Η Αλίκη στη Χώρα των Θαυμάτων» και όχι «Η Αλίκη Στη Χώρα Των Θαυμάτων». Εναλλακτικά, μπορείτε να βάζετε κεφαλαία μόνο εκεί που απαιτεί η ελληνική γλώσσα. Έτσι ο παραπάνω τίτλος θα γινόταν «Η Αλίκη στη χώρα των θαυμάτων».
Ορισμένες υποθέσεις που έγραψα μόνος μου: Three on a Match (1932), Kaze no naka no mendori (1948), Flicka och hyacinter (1950), Le ragazze di San Frediano (1955), Torawakamaru, the Koga Ninja (1957), Μαύρο Χιόνι (1965), Du bei chuan wang (1972), Cleopatra Jones (1973), 田園に死す (1974), Gina (1975), პასტორალი (1975), (دایره مینا (1978, Mum (2016-) 1η σεζόν, The Walking Dead (2010-) 3η σεζόν.
Σε διάφορες καταχωρίσεις μου υπάρχουν γλωσσικά λάθη. Θα προσπαθήσω να τα διορθώσω.
https://subscene.com/u/863323
Stats
Total Edits
31,686
Total Ratings
1,225
Rating Overview
Most Watched Genres
If you'd like to have a copy of this list exported to a CSV, click the "Export" button below. We will create the export and send it to you via email. Depending on the size of your list, this can take a few minutes to complete.