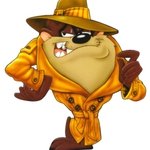 Merci pour ce site. Je participe parce que tous les sites de cinema sont pourris par la pub. J'aime bien les données bien renseignées et les titres de films justes !!!!!!
Die hard 5 en français c'est Die Hard: Belle Journée Pour Mourir, y'a pas de numéro que ce soit sur halluciné ou IMdb ni même sur l'affiche !
Pour le reste, bon courage à tous ceux qui participent sur ce site.
Thanx to all sharing datas on this website ;-)
Stats
Total Edits
5,430
Total Ratings
350
Rating Overview
Most Watched Genres
If you'd like to have a copy of this list exported to a CSV, click the "Export" button below. We will create the export and send it to you via email. Depending on the size of your list, this can take a few minutes to complete.