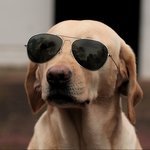 Member since February 2017
A refugee from IMDB, I'm looking to share memories, observations and speculation all with the requisite snark of a longtime viewer. Started watching in 1981 just in time for Ice Princess to be stolen from the auction at ELQ. Love the Quartermaines, the Webbers, and the Baldwins.
Stats
Total Edits
48
Total Ratings
42
Rating Overview
Most Watched Genres
If you'd like to have a copy of this list exported to a CSV, click the "Export" button below. We will create the export and send it to you via email. Depending on the size of your list, this can take a few minutes to complete.