Episodes
5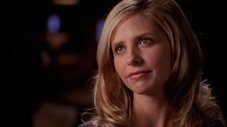 As they drive into town, Willow and Faith find themselves behind a truck. A young girl is thrown out with a deep wound and the truck drives off. The girl is unconcious so they take her to the hospital and report to Buffy. Faith's arrival brings a lot of tension to Buffy's house. All the potentials ask questions, but Faith is only interested in talking with Buffy. They clear the air and then receive a phone call from the hospital. The girl is called Shannon, she tells Buffy about a young preacher that saved her from bringers. He then called her dirty, branded her with his ring and stabbed her. Willow takes a photo of the mark from the ring. Shannon mentions the man's message; that he has something that belongs to Buffy.
The gang discover that 'Caleb' is dwelling at a nearby vineyard with his bringers. They set out (against Giles' advice) to confront him, but upon arrival Buffy gets knocked out in one punch. Caleb breaks Rona's arm, before killing Molly and a few Potentials, then he approaches Faith knocking her out as well. Unable to defeat this terminator like foe, the gang retreats. But Xander gets caught and Caleb uses his thumb to squash one of his eyes.
In the aftermath of the fight Buffy wanders past her injured friends, knowing that they suffered a great defeat.
Read More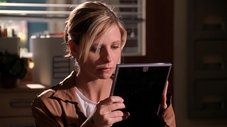 Following Caleb's attack, Xander is now blind in one eye. Buffy takes all the guilt and again encounters Caleb at the abandoned school. Faith presses her fun-loving nature on the potentials and takes them all to the Bronze, which leads to an argument between Faith and Buffy, culminating in forcing the potentials to choose between their two leaders, but because of Buffy's recent decisions and behavior, they all side with Faith. Meanwhile, Spike and Andrew look into an abandoned mission and discover a plaque which reads: 'It's not for thee, It is only for her to wield'.
Read More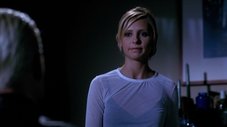 After being kicked out of her house, Buffy walks alone and breaks into another house to get some sleep. Spike and Andrew return with news about the vineyard, but when Spike finds out what happened he hits Faith and leaves, trying to pick up Buffy's scent. The First pays Faith a visit in the form of the Mayor, but she isn't fooled. It tries to unbalance her by saying that Buffy still, and will always think of her only as a killer. Robin finds Faith and the two share a moment, which leads to them having sex. When Spike finds Buffy, they talk about her being rejected. She says that everytime she makes a decision, someone dies and that maybe Faith is best in charge. She tells him to leave, but he refuses, telling her what he knows about the vineyard and that he loves her. She tells him she just wants to be held, so they fall asleep in each other's arms. The next morning Buffy pays Caleb a visit, prepared for what he throws at her. He tries to hit her time and time again, but is unable to since Buffy uses her superior speed against him. Finally Buffy discovers the item Caleb tried to hide from her.
Read More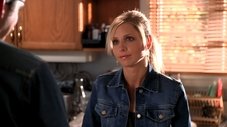 Buffy finds the weapon The First is keeping from her: a scythe embedded in stone. Buffy easily pulls it free much to Caleb's dismay and The First tells Caleb to let her go. Faith and the potentials get caught in the explosion, leaving many dead and Faith unconscious. They are attacked by a few Ubervamps, but Buffy arrives and easily slays them all with the scythe, allowing everyone to escape. After giving Buffy his word, Xander leaves Sunnydale with Dawn against her will. Buffy and Spike are feeling awkward regarding the recent events, so she sets out for information on the scythe. She finds a tomb where she runs into an old woman. She tells Buffy how the scythe was created to destroy the last pure demon, but it was made in secret and hidden from the shadow men. Caleb arrives and snaps the woman's neck. He and Buffy wrestle control over the scythe until he gets the upper hand. As he is about to strike, Angel knocks him down, and then stands back so Buffy can finish the fight.
Read More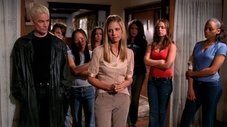 Angel arrives with an amulet which may be a weapon against the First. The battle-lines are drawn and the gang spends the night preparing for the final confrontation. A confrontation that some may not survive. Armed with an amulet they know nothing about, a scythe which holds the key to the Slayer line, and magicks which they may not be able to control, they prepare to face the assembled armies of the First Evil.
Read More