Season Cast
24
Season Crew
77
Afsnit
4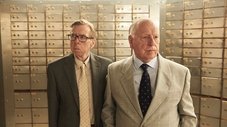 What was supposed to be a sleepy Easter Bank holiday weekend in London's world-famous jewellery quarter is thrown into chaos, when Brian Reader leads a gang of career criminals in an attempt to carry out the daring task of breaking into the vault of the Hatton Garden Safe Deposit Company.
Read More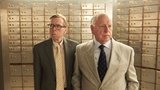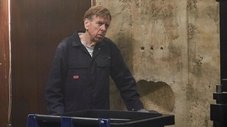 Returning for a second attempt at the Hatton Garden safe deposit vault, the gang members, now led by Terry Perkins, set out to finish what they started. They must obtain new equipment and get back into the building, but time is getting tight with the bank holiday weekend slipping by.
Read More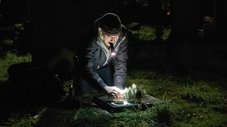 When the Metropolitan Police discover the burglary after the long Easter weekend, the gang members already have a two-day lead on them. They are desperate to split up the stolen goods, but more delays frustrate them. However, they soon come to realise that it is not only the police who are chasing them - Brian Reader also wants his share.
Read More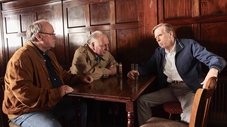 With the surveillance teams hot on their tails, the gang members squabble among themselves over who should receive a cut of the takings. Having performed such a professional raid, they are now behaving like amateurs, and with tensions running high, Perkins breaks his own golden rule by organising another meeting. Will he cut Reader in on the deal?
Read More