Episodes
8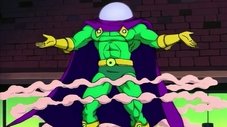 The Master of Illusion, Mysterio has fooled the city and J. Jonah Jameson into thinking Spidey has turned to crime. However Spidey manages to find Mysterio only to be brought to a trap of special effects.
Read More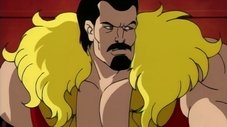 Robbie has set Peter up with a job interview with a researcher by the name of Dr. Mariah Crawford. However, when he gets to her lab, he finds her under attack by a monstrous man who deems himself Kraven the Hunter. Spider-Man leads Crawford away from Kraven to the roofs. There, Crawford tells Spider-Man that Kraven was not always that way, that in fact she loved him as Sergei Kravenoff. Crawford tells of an accident years back that would have killed Sergei had she not used a dangerous potion that saved his life and gave him the strength and instinct of an animal, but turned him mad. Meanwhile, while looking for Crawford at her apartment, Kraven learns of her connection to Robbie and kidnaps him. He then threatens to kill Robbie if Spider-Man does not come to him with Crawford.
Read More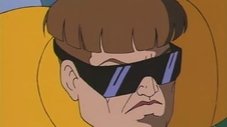 The Crime Lords, led by Silvermane, are holding The Kingpin accountable for his failure to eliminate Spider-Man. So six of the Wall-Crawler's greatest enemies are called together to do the job: Doctor Octopus, Mysterio, The Scorpion, The Rhino, The Shocker and The Chameleon. Unfortunately, Spidey's powers have been on the blink due to the changes in his blood chemistry.
Read More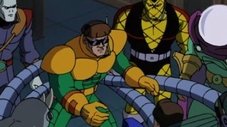 The six supervillains can't believe their eyes when Spider-Man walks into their trap at the warehouse. But it's obvious why, when they easily overcome and unmask the fraud. Meanwhile, Silvermane and the Crime Lords grow more disenchanted with The Kingpin and want to put him out of business. Kingpin beats them to the punch, kidnapping Silvermane. Can Spider-Man save the day?
Read More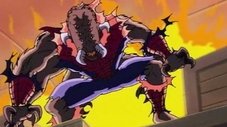 After Spider-Man mutates into the Man-Spider, Dr. Mariah Crawford summons Sergi Kravenoff, better known as Kraven The Hunter, to help her track down Spider-Man and cure him of his mutation with a newly developed antidote. Unfortunately, the Punisher is hot on Spidey's heels. Will the Punisher succeed in destroying Spider-Man in his new mutated form or will Kraven and Dr. Crawford reach him first?
Read More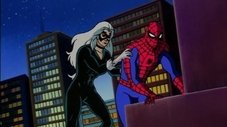 When a savage creature begins attacking people in New York, Black Cat tries to convince Spider-Man that he needs her help to stop it. All clues point to the creature being Kraven The Hunter, but sleuthing by Debra Whitman, Flash Thompson, and the Black Cat solves the case. The beast, Calypso, is related to Kraven, but the Hunter wants to capture and cure her.
Read More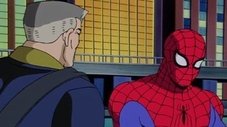 Mary Jane is back, and has got the lead role in a major film. But when filming starts, all hell breaks lose, and Mary Jane vanishes from the studio. Spidey must fight to ensure that he doesn't lose Mary Jane again, even if it means teaming up with Mysterio. And when it's all over, Peter has a secret to tell...
Read More