Season Cast
1
Season Crew
0
There are no crew records added to Season 1.
Episodes
1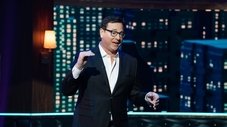 Bob Saget is back in the home video arena to share his observations on accidental nudity, the unpleasant sounds the body makes, some sexy moments, and a series of bad decisions.
Read More
Crew
0
Directed by: No director has been added.
Written by: No writer has been added.
No guest stars have been added.
Expand