Overview
Media
Fandom
Share
Overview
Celebrated as one of the greatest R&B singers of all time, R. Kelly's genre defining career and playboy lifestyle has been riddled with rumors of abuse, predatory behavior, and pedophilia. Despite damning evidence and multiple witnesses, to date, none of these accusations have seemingly affected him. For the first time ever, survivors and people from R. Kelly's inner circle, are coming forward with new allegations about his sexual, mental, and physical abuse. They are now finally ready to share their full story and shed light on the secret life the public has never seen.
Current Season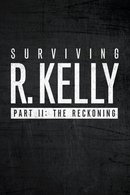 2020 | 5 Episodes
The story continues featuring interviews from a variety of perspectives including with new survivors, supporters, psychologists and cultural and legal experts, and more insights into the ever-growing saga of the R&B singer, who is currently facing federal and state charges. The three-night event uncovers new stories with revealing details and explores why the voices of the girls that spoke up decades ago are only now being heard.
Content Score
We're so close, yet so far.