Overview
Realistic and authentic stories from the lives of American teenagers.
Top Billed Cast
We don't have any cast added to this TV Show. You can help by adding some!
Current Season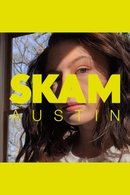 2019 | 1 Episode
SKAM Austin follows Grace's life as a junior at Bouldin High. Follow the story through daily drops or scroll down to start from the beginning.
Recommendations
We don't have enough data to suggest any TV shows based on SKAM Austin. You can help by rating TV shows you've seen.
Content Score
Still needs a little work.