Episodes
3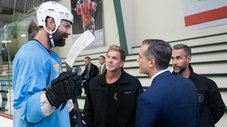 When a series of home invasions are committed by SWAT imposters in an upscale neighborhood, Hondo and the team suspect the burglarized families are all hiding something. Also, when Deacon and Luca are assigned to protect a visiting professional hockey player who is receiving death threats, his penchant for trouble becomes a complication.
Read More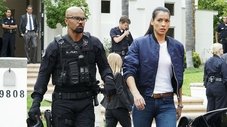 The SWAT team races to find a stalker pursuing a social media star, after the online celebrity's dangerous admirer turns a fan event into a shootout that endangers Jessica.
Read More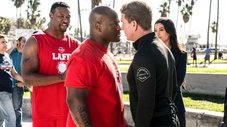 Hondo reunites with an old flame, FBI Special Agent Elle Trask, when the SWAT team works with the FBI to bring in a separatist group with weapons-grade plutonium. Also, the SWAT team worries they will lose an annual law enforcement charity competition to the Los Angeles Fire Department.
Read More