Episodes
4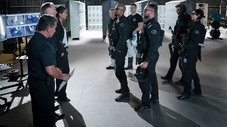 Hondo and the SWAT team spread out across Los Angeles in pursuit of four escaped convicts, including a violent criminal Jessica helped bring to justice, before department rival Mumford and his team beat them to the collars. Also, Hondo's new role as team leader is called into question when Street displays a flagrant disregard for SWAT protocol.
Read More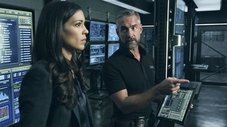 The SWAT team tries to determine the next diamond dealer to be robbed by a group of highly organized thieves executing heists across downtown Los Angeles. When Hondo is emotionally affected by a suspect's death during the case, he seeks comfort from his mother. Street worries that his SWAT training academy instructor has a personal vendetta against him. Chris contemplates an unorthodox relationship offer from the new woman she's dating.
Read More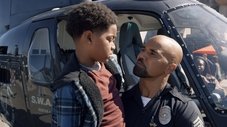 The SWAT team sets out to recover dozens of DNA evidence kits stolen from an LAPD crime lab and bring in the crew responsible, after a close friend of Hicks is harmed during the theft. Financial strain at home makes it difficult for Deacon to focus on his role as leader of the SWAT division's annual holiday toy drive.
Read More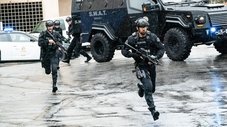 The SWAT team discovers a new version of PCP with ties to an escaped drug dealer who created a version that ravaged the city decades earlier. Tan's personal ties to the case emerge when he brings in his mentor, Ben Mosley, the former lead detective on the original drug case, to help. Also, Chris weighs a major decision regarding her romantic relationship with Kira and Ty, and Hondo's patience is tested by his new familial responsibilities.
Read More