Overview
Media
Fandom
Share
His mind is a mystery, his methods are a miracle.
Overview
A young surgeon with Savant syndrome is recruited into the surgical unit of a prestigious hospital. The question will arise: can a person who doesn't have the ability to relate to people actually save their lives?
Creator
Current Season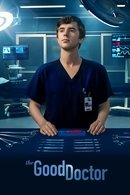 2019 | 20 Episodes
Dr. Shaun Murphy continues to use his extraordinary medical gifts at St. Bonaventure Hospital's surgical unit. As his friendships deepen, Shaun tackles the world of dating for the first time and continues to work harder than he ever has before.
Content Score
Yes! Looking good!