Episodes
19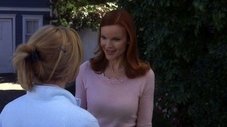 Edie thinks that Karl is going to pop the question after she finds an engagement ring and prenuptial agreement in his briefcase. Also, Gabrielle and Carlos learn she is highly unable to conceive a child again because of complications caused from her recent miscarriage. Lastly, Bree's problem with alcohol intensifies with the notice of Lynette after Bree babysits her children.
Read More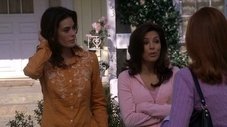 Carlos and Gabrielle decide to adopt, but the process comes to be a lot more difficult than either had expected. Susan finally has her surgery as she finally has medical insurance. Meanwhile, a showdown between Bree and her son Andrew lead to a full out war between mother and son. Also, a dying Noah Taylor learns more about Paul Young and his biological grandson Zach. Lastly, Tom is having more difficulty at the job when having to take orders from his boss and wife Lynette.
Read More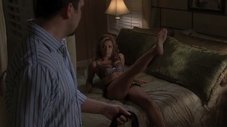 Susan professes her love for Ian. Gabrielle and Carlos try to rekindle their love. Bree is confronted with Orson's past. In the meantime, Nora and Lynette go to war.
Read More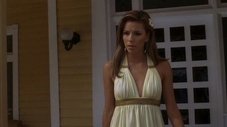 Gabrielle takes a shot at training potential young beauty queens. After discovering a wall of photos of half-naked boys in his basement, Lynette is convinced her new neighbor Art is a pedophile. Susan stays at Ian's house and clashes with his butler. Carlos asks Mike if he could stay with him for a while. With his mother living in the Hodge house temporarily, another part of Orson's past is revealed.
Read More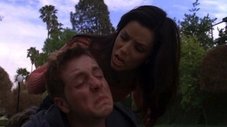 Gabrielle and Victor will make an unexpected twist in their relationship and will also face a crisis as a video of them sharing a passionate moment in an elevator was caught on tape and is now being used to blackmail them. Edie gets into a fight with one of the ladies that will ruin their "friendship" while another lady on Wisteria Lane ends up in the hospital.
Read More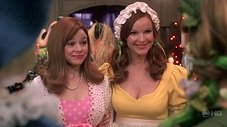 This is the show's first Halloween episode. Edie Britt's biggest fear comes true when Carlos walks out on their relationship. Susan finds Mike's father, who was supposedly dead. Danielle goes into labor right in the middle of the Halloween party... and somebody has to deliver the baby.
Read More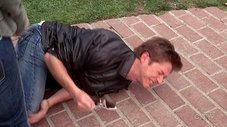 Susan meets her ex-husband, Karl at a Lamaze class, and finds out that he has remarried and is having another child. Lynette learns who was responsible for starting the fire at Rick's restaurant. Bree wants Orson to turn himself in to the police. Meanwhile, Gabrielle rents a room to a hip artist, Ellie, who has a dark secret. Elsewhere, Dylan continues meeting with her father, Wayne, and Katherine decides to go spy on her.
Read More