Episodes
20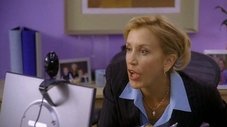 Susan tries bravely to accept Edie's new role in Julie's life, while Lynette's demanding boss makes her miss Parker's first day of kindergarten. Bree later on takes a polygraph test to prove her innocence in Rex's death and realizes she has feelings for George.
Gabrielle finally comes to the truth about Carlos and John after seeing John with another woman.
Read More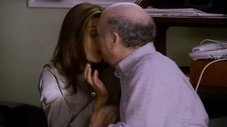 Susan's longtime book agent and dear friend, Lonny Moon gets into financial trouble. Lynette is forced to go out to bars night after night with her man-hungry boss, Nina. Bree finds out about Rex's feelings about her prior to his death. Lastly, Gabrielle hires hotshot lawyer David Bradley to defend Carlos in court but Carlos rejects him after he witnesses an attraction between David and Gabrielle.
Read More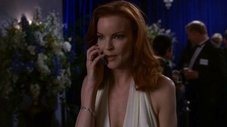 George stalks Bree, despite her efforts to break up with him. Lynette takes charge of office politics. Carlos is paroled from prison and returns a new man, and Gabrielle is jealous of his new 'holier-than-thou' confidante. Susan meets her birth father and tries to begin a relationship with him.
Read More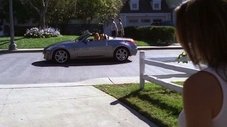 Lynette tries to put a daycare center in Parcher & Murphy by recruiting employees' children to get the program started. Gabrielle and Sister Mary Bernard face off over Carlos' mission of mercy to Africa. Bree brings Andrew home and tells him about the revelation of George poisoning his father Rex and killing him. Lastly, Susan confronts her biological father's wife after she thinks they are having an affair.
Read More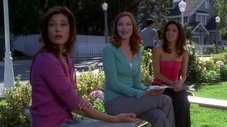 After a number of bad dates, Susan finally meets Dr. Right. Susan flirts with a handsome doctor, but they accidentally head butt. Meanwhile, some old pictures of Gabrielle turn up on the Internet. Tom is alarmed when his kids come down with chicken pox because he never had it. Bree gets arrested. Lastly, after months of silence, Noah Taylor contacts Mike Delfino.
Read More