Episodes
24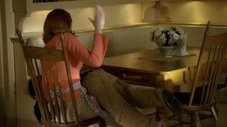 Susan's mom pays an unannounced visit to Wisteria Lane after she and her boyfriend call it quits. Meanwhile, Gabrielle faces Carlos' wrath after he learns about the hospital settlement and tries to change their prenuptial agreement in order to keep Gabrielle in check while he serves his jail sentence. Lynette and Bree experience a chill in their friendship after Bree babysits Lynette's kids and dares to discipline Porter. Also, Bree and Rex visit Andrew at the teen rehab camp where they learn some shocking news about their son. Lastly, Felicia gets closer to Zach and reveals some disturbing details about his family in the past.
Read More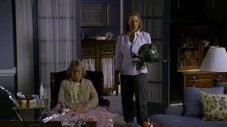 Lynette learns that no good deed goes unpunished when she momentarily befriends the mean Mrs. McClusky. Susan's mother decides to try and jump start her and her daughter's love lives. Andrew talks to a priest about his feelings, and tells him of his shocking plans for his mother, Bree. Gabrielle has her credit card declined in an upscale restaurant, and Carlos sends Gabrielle a big message about what will happen if she leaves him.
Read More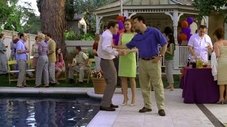 Gabrielle plans a big party to bid farewell to Carlos, who is about to head off to jail for eight months. Meanwhile George Williams resurfaces in Bree's life, much to Rex's displeasure. Also, Lynette is shocked to learn that Tom's old girlfriend Annabel Foster who he dumped for Lynette has been hired at his firm again. Meanwhile, Zach continues to stalk Julie while Mike tries to separate Susan from Mary Alice's past secrets. Lastly, housewife Gabrielle is suspecting that she's pregnant.
Read More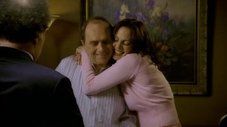 Bree begins to feel guilty about her friendship with George while Rex's health continues to depreciate. Lynette tries to spice things up with Tom who, she fears, is losing interest. Meanwhile, Mr. Shaw consults with Paul, and ends up lying to Susan. After talking with Kendra Susan learns what Mike did. Gabrielle tells John that she is pregnant, and John doesn't take the news well. Lastly, Felicia takes action to help Zach, and to get rid of Paul for good.
Read More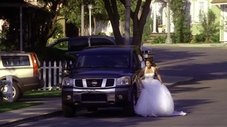 Mike and Susan face a crisis in their relationship when Susan tries to get Paul Young arrested by confessing to a police officer that he killed Mrs. Huber and Mike has her diaries as proof. The officer goes over to Mike to get the story, but Mike denies the whole thing. As Carlos continues serving his jail sentence, Gabrielle valiantly tries to free him. Bree goes to a romantic hotel with George, but requests they sleep in separate rooms.
Read More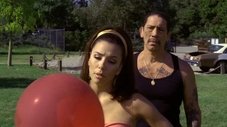 All of Wisteria Lane is panicked by a burglar loose in the neighborhood and thus a neighborhood watch committee is formed.
Bree finds out some disturbing information about George. At the wedding of Sophie and Morty, Susan learns who her real father is and is determined to find him.
Read More